Since its creation in 1932, Flauraud has grown to become a major player in the European market for the distribution of automotive parts, services and accessories.
A subsidiary of the PGA motor group, Flauraud provides comprehensive parts and services solutions to automotive professionals. Its 21 stores, platform and subsidiaries help it remain close to its customers, with the ambition to provide the best possible service to the players of the automotive repair and distribution market.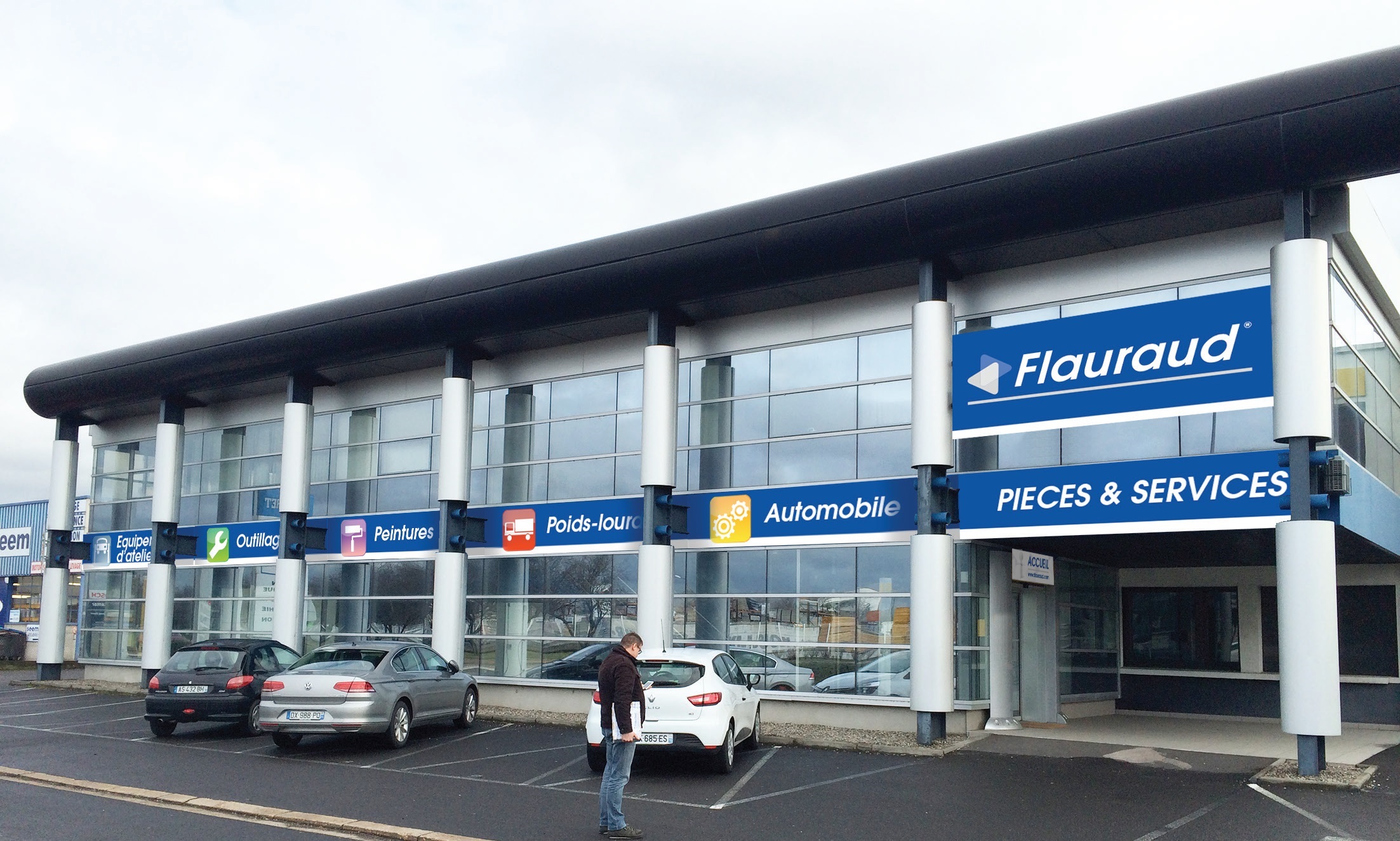 For more than 80 years, Flauraud has specialized in the distribution of parts, accessories, consumables, equipment and services to all automotive professionals.






The most comprehensive automotive webshop in the repair and distribution market
Mecasystems offers a multitude of dedicated features for professionals. This electronic catalog boosts your productivity and efficiency by:
Offering a selection of parts, tires and lubricants suitable for your needs and vehicles.
Providing access to consumables, equipment and accessories in a single basket and on just one site.
Rapidly managing quotes.
Providing direct access to maintenance guides and manufacturer repairs.
Providing access to technical data and manufacturer datasheets.
Creating a direct link with your diagnostic tools, DMS, and CRM.
Managing your orders and returns of parts online to optimize your shop's productivity, directly importing parts corresponding to the selected service to your order basket or to a quote.
Mecasystems is the product of a database created by Flauraud. The database is adjusted, corrected and supplemented daily with OEM information, our field feedback, and, most importantly, manufacturer data, to ensure its reliability.
You can therefore be confident that you are accessing a comprehensive repair, maintenance and distribution service.

Découvrez le catalogue le plus complet du marché de la réparation et de la distribution Automobile.
Mecasystems propose un concept one stop shop digital dédié aux professionnels dans un environnement ludique et évolutif. Ce catalogue électronique booste votre productivité et votre efficacité en :
Assurant une sélection de pièces, de pneus et de lubrifiants conformes à vos besoins et aux véhicules.
Fournissant un accès à du consommable, de l'équipement et à de l'accessoire dans un même panier et sur un même site.
Gérant rapidement des devis.
Accédant directement aux guides d'entretien et à la révision constructeurs.
Donnant un accès aux données techniques et aux fiches constructeurs.
Créant un lien direct avec vos outils, de diagnostic, votre DMS, votre CRM.
Gérant vos commandes et vos retours de pièces en ligne pour optimiser la productivité de votre atelier, en important directement des pièces correspondant à la prestation sélectionnée, à votre panier de commande ou dans un devis.
Mecasystems est le fruit d'une base de données, made in Flauraud. Celle-ci est ajustée, corrigée et complétée quotidiennement avec les informations équipementiers, nos remontées terrain, et surtout avec des données constructeurs, assurant sa fiabilité.
Vous avez ainsi la garantie d'accéder à un service complet pour la réparation, l'entretien et la distribution.
Autolia Group
6 avenue Lionel Terray
69 330 Meyzieu
Send us an email
* Required fields
Autolia Group
6 avenue Lionel Terray
69 330 Meyzieu
Send us an email
* Required fields